The Oscars of Architecture: Open for Entries! 2015 Architizer A+Awards Gala
"We're not here to build for other architects, we're here to build for all of humankind." – Bjarke Ingels ofBIG, A+Awards Firm of the Year 2014
The wait is officially over. The world's premier awards program for architecture is back — and for 2016, it promises to be bigger than ever.
Why enter? Because buildings MATTER — not just to architects but to everyone, with people spending 90% of their time surrounded by architecture. The whole world has a hand in the A+Awards — our public vote provides the most democratic way of rewarding great design, and with an audience of over300 million, this is the definitive way to get recognized on a global platform!
Add to this the incredible opportunity to have your project featured in a beautiful book by internationally renowned publisher Phaidon, and the incentives to submit your projects for the A+Awards have never been greater. Last year's winners even saw their work broadcast on one of New York's iconic billboardsin Times Square!
GO TO AWARDS.ARCHITIZER.COM NOW TO SUBMIT!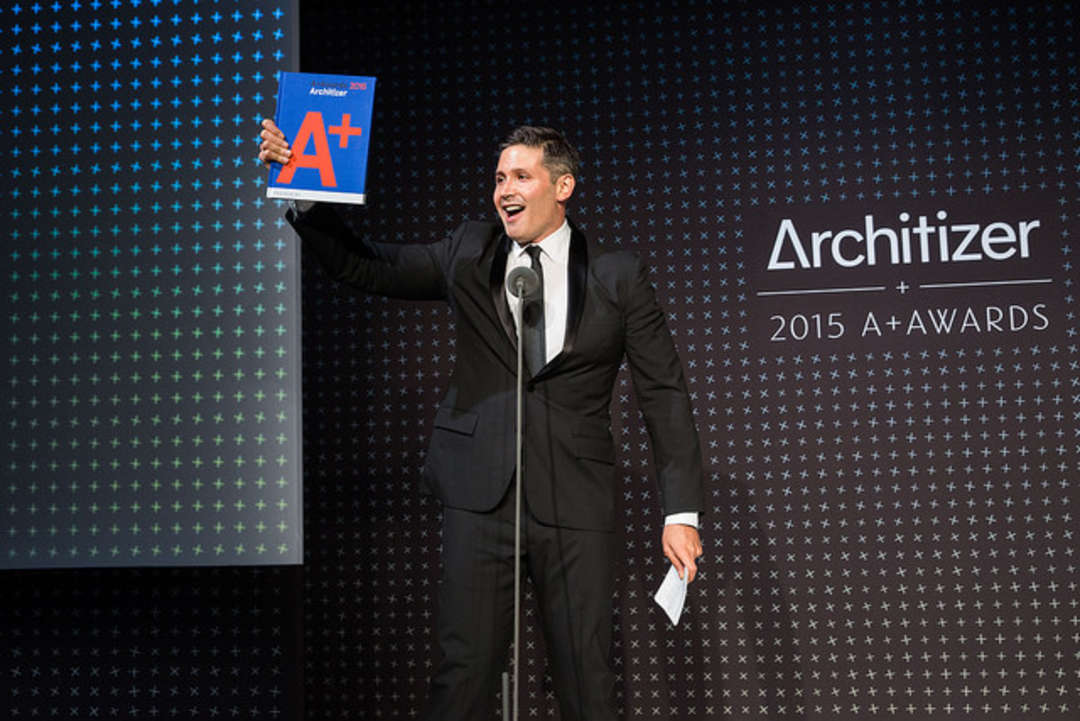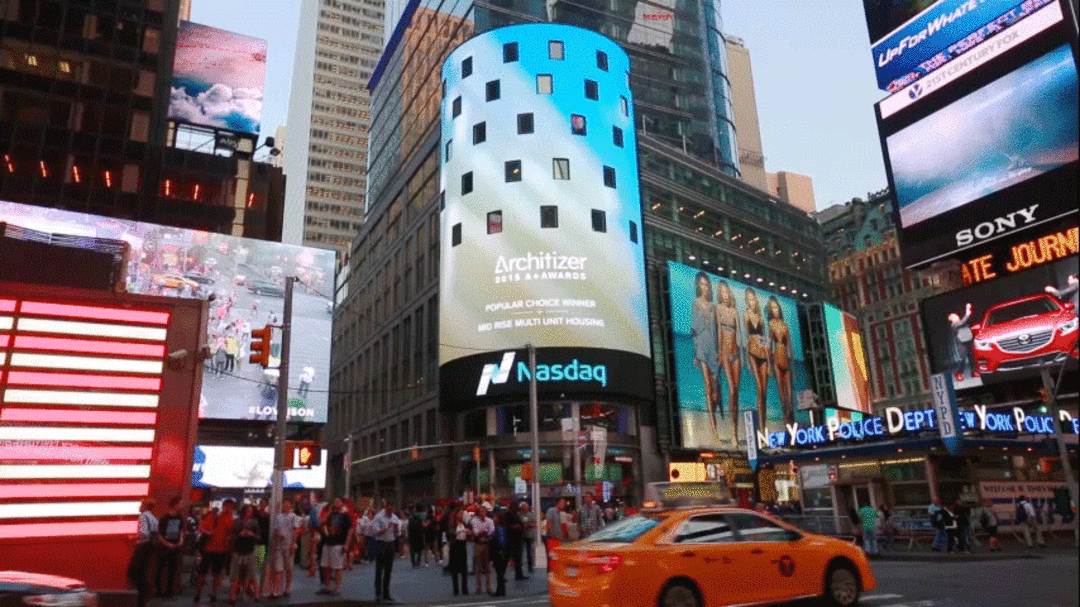 A HOST OF NEW CATEGORIES
This year, Architizer is throwing the spotlight on the architecture studio itself, with categories such asArchitecture +Models, Architecture +3D Printing, and Architecture +Technology included to reflect the increasingly innovative creative processes behind the world's best buildings.
A whole new set of awards has also been included to recognize groundbreaking concepts that remain on the drawing board — a new category for unbuilt architecture is now open for entries in every typology group.
Further to this, there are 12 new awards in honor of Mies van der Rohe's famous quip, "God is in the details" — the detail categories will be awarded to the most beautifully composed elements of architecture, recognizing that even the smallest moment of inspired design can make for an incredible building.
Amongst the other new categories announced for 2016, highlights include Architecture +Humanitarianism, aimed at celebrating the very best in altruistic design, and Architecture +Renovation, incorporating everything from meticulous historic restorations to the most daring designs for adaptive reuse.
Of course, the A+Awards isn't just about architecture — we also celebrate the products that go into great buildings, and this year, we're including a brand new category for our digital age: the Products +Apps award will recognize the most innovative software in the profession, from captivating CAD programs to amazing apps!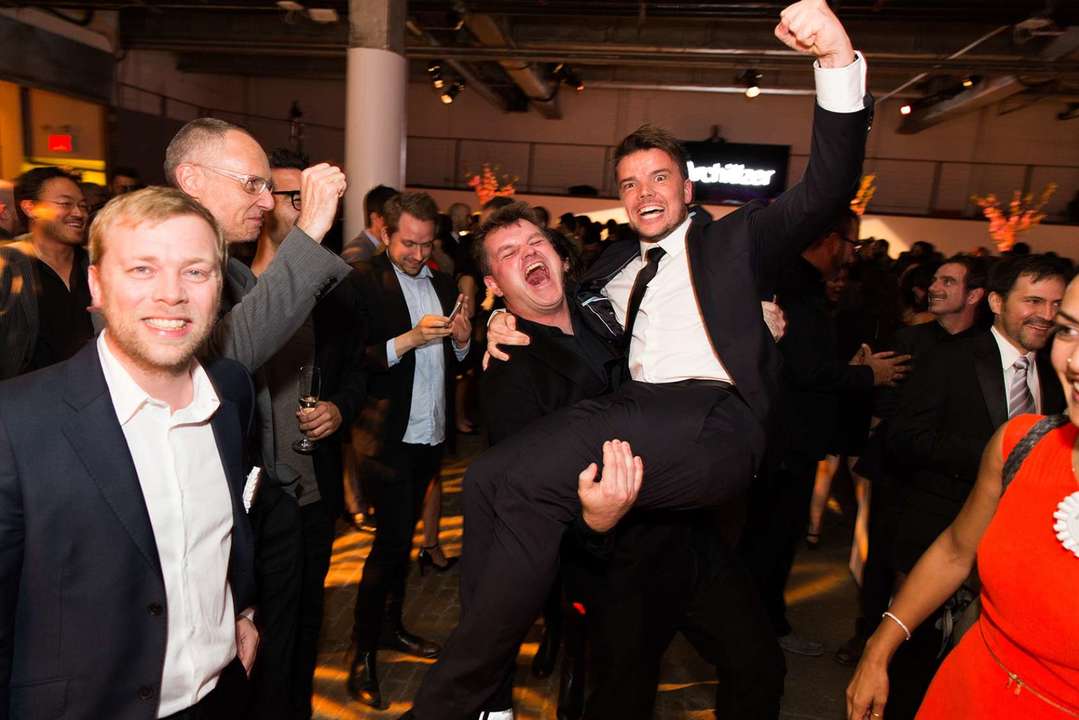 A STAR-STUDDED JURY PANEL
A host of names from across a broad spectrum of industries are returning to run the rule over this year's entries, including Bjarke Ingels, Principal at BIG, Charles Adler, Cofounder of Kickstarter, Jeanne Gang, Principal at Studio Gang Architects, Evan Sharp, Cofounder of Pinterest, and Ian Schrager of the Ian Schrager Company.
Joining them for 2016 will be some of the most prominent figures from the realms of media, education, and design, including Marion Weiss of Weiss/Manfredi, Mohsen Mostafavi, Dean of the Graduate School of Design at Harvard University, and Susan Sellers, Head of Design at the Metropolitan Museum of Art.
Perhaps the most significant body of judges to have their say on the year's greatest architecture, though, is YOU — the general public! Once again, everyone with access to the internet will be given a chance to vote on their favorites in each category, with recipients of the People's Awards being announced at the same time as the jury prizes.
KEY DATES FOR THE DIARY
The most important date of all is in fact today — as of now, the A+Awards are officially open for entries! Submit your projects before October 30, 2015, and you will qualify for early entry. Thereafter, the final deadline for submissions is December 11, 2015.
After jury and public voting takes place, the winners will be announced in April 2016, with the architecture's biggest show-biz event — the A+Awards Gala — being hosted in New York City this coming May.
Winners will get the opportunity to rub shoulders with some of the most creative people across the spectrum of architecture and design — last year's attendees included Juergen Mayer (J. Mayer H.), Craig Dykers (Snøhetta), Bernard Tschumi (Bernard Tschumi Architects), and Jeanne Gang (Studio Gang Architects) as well as notables such as Yves Behar (fuseproject), Laura Anzani (Poliform USA), andKaren Wong (New Museum).
It is sure to be a fantastic event once again — and if one of your project wins an A+Award, you can be there, too!
GO TO AWARDS.ARCHITIZER.COM NOW TO SUBMIT!